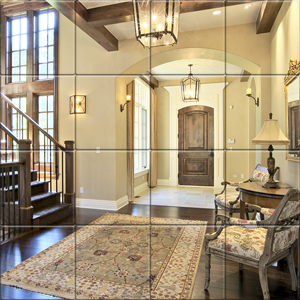 Tile Puzzle Home Interior
Tile Puzzle Home Interior is a free puzzle game which includes a collection of luxury home interior images.

Game features:
– Flexible and easy interface to use.
– Six of different difficulty levels.
– A lot of beautiful and high-quality photos.
– Auto save function.
– No time limits.
– Possibility to view the full image for help solve the puzzle.
– The ability to share the game with your friends.
– All photos are available for free to play.

We hope that this game will improve your sense of enjoyment and relaxation.